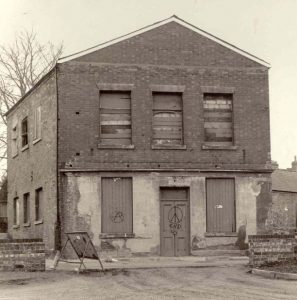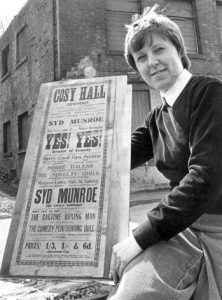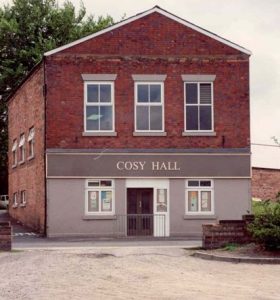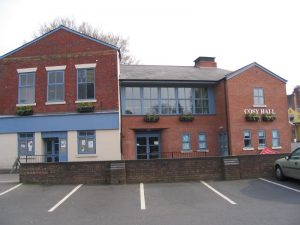 A Brief Background
Cosy Hall was derelict until 1985, it had been a Music Hall in 1925, a Gospel Hall in 1881 and a coach manufactory in 1852.
The derelict building and the land adjoining was purchased by Clare Boughey and donated to the Cosy Hall Charity for the sum of £1.
Renovated, restored and enlarged, Cosy Hall is now Newport's Community Building owned and managed by the community through the Charitable Trust and its Managing Trustees.
Designed in two phases, phase one was opened in November 1985 at a renovation cost of £75,000, raised by a wide range of local fundraising, together with grants from local authorities and agencies.
In 1998 the second phase of Cosy Hall was completed at a cost of £355,000, with a grant of £250,000 from the National Lottery through the Arts Council of England.
Now a multi-use building which is used every day.
The ground floor Gallery Rooms seats Approx 40
The Green Room supports the Gallery Room as a break-out area for coffee etc.
The first floor Susan Miles Room seats 100 max.
There is a lift to the first floor and the building is fully accessible for those with disabilities.
Cosy Hall is entirely self-sufficient. Income from lettings cover the outgoings.
Major projects are funded through surplus income and grant applications.
The name Cosy Hall is from the name of the original music hall