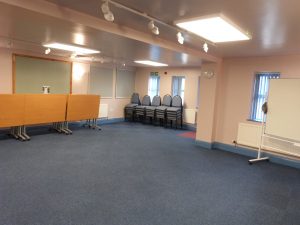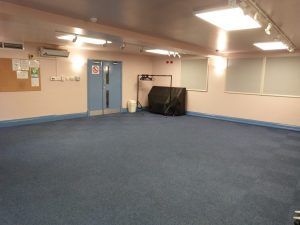 The ground floor Gallery Room can be used for meetings or as a classroom and can seat up to 50.
An upright piano is available for use and is included with the room hire.
Also downstairs there is a small kitchen, baby changing and disabled facilities and toilets.
In total the whole of the downstairs area can accommodate up to 80 people. If the Gallery is used for a formal sit down meeting then we recommend around 40 people maximum. For activity/fitness classes in the Gallery it's recommended a maximum of 15 people.